La Giuria di Get it! si presenta e racconta i criteri di selezione delle startup, che accederanno ai percorsi di incubazione di Get it!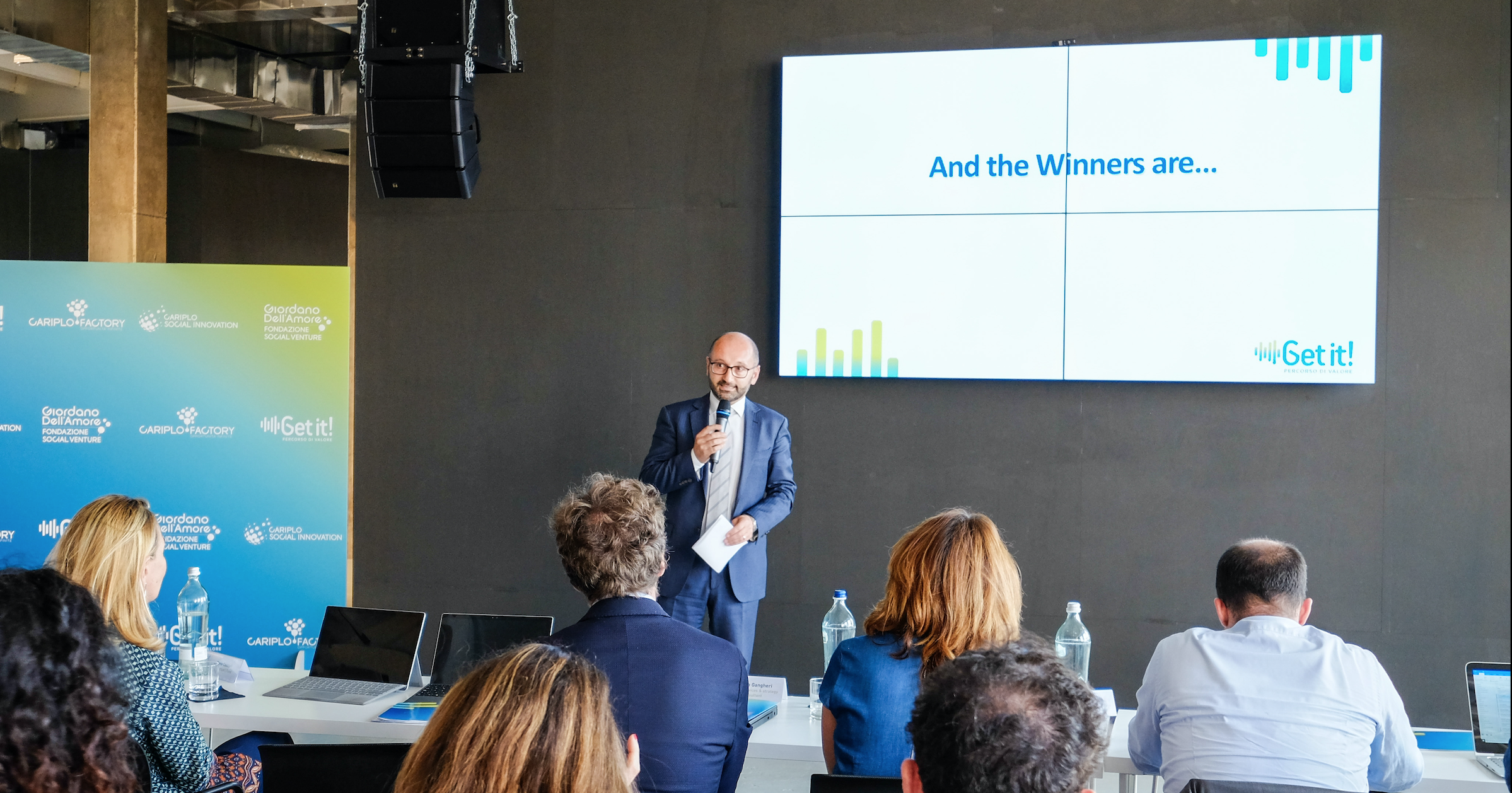 Il Selection Day di Get it!, dedicato alla Call For Impact Turismo Sostenibile, Accessibile e Valorizzazione del Patrimonio Culturale e Ambientale, vedrà coinvolte le 15 migliori startup selezionate dalla Commissione di Get it! e valutate tra oltre 106 candidature. 
Chi sono i giurati di Get it! chiamati a decretare le startup che accederanno ai percorsi di incubazione?
Lisa Di Sevo
Partner and investor manager for PranaVentures
Dario Levi
Chairman Prothea
Giacomo Filippo Corsini
Start-up investor
Karin Venneri
CMO & Head of B2C, Presidente di Startup Turismo
Massimiliano Vavassori
Direttore centro studi e relazioni istituzionali Touring Club Italiano
Mirko Lalli
CEO Travel Appeal
Paolo Giulini
Co-founder Musement
Vincenzo Zulli
Faculty di ConLab program, Business Development di Cattolica per il Turismo e Docente a contratto dell'Università Cattolica corso Public Speaking
Pierenrico Maringoni
Managing Director di Indomus
Quali sono i criteri di selezione che guideranno la Giuria di Getit!?
I migliori progetti imprenditoriali a impatto sociale, culturale, ambientale saranno valutati dalla giuria sulla base dei seguenti principi:
Soddisfacimento di un bisogno-necessità
Innovatività della soluzione
Impatto sociale, ambientale o culturale prodotto e/o atteso rispetto agli obiettivi definiti
Fattibilità tecnica e sostenibilità economica
Qualità e competenze del team
Scalabilità-replicabilità
Appuntamento a venerdì 26 ottobre, per scoprire le startup finaliste della Call For Impact che inizieranno il percorso di incubazione erogato da Get it! in collaborazione con la rete degli incubatori.